Keeping your car cleanly maintained will not only make it last longer but also will make it much more pleasant to drive. If you have a vehicle that looks good and you enjoy getting in it and driving, you're much more prone to take care of it.
And since your car will not last forever, taking care of your car will also increase the resale value in the future if you wish to sell it for a new one. Here are some of the good tips on how you can ensure your car's wellness. These items will not cover the engine part but the car as a whole.
Air Filter
Changing your air filter helps you and your car breathe easier and the engine last longer. If your air filter is clogged, your engine will not perform properly. It also hurts your fuel economy, and it can harm the engine over the long term.
This can also be a big help for those who have problems in lungs or have asthma. This can clean the air that they breathe through the air condition of the car.
Car's Cooling System
Maintaining your car's cooling system and putting it in the proper coolant level is as important as making sure the engine is well lubed and can potentially save you money in repairs. A cooling system failure can result in your engine's destruction.
Because of lack of proper coolant and maintenance of hoses, you can have major problem.
Tire Pressure Check
Tires are often the most neglected part of a car. Most people don't pay much attention to keeping their tires at the right inflation pressure. It is not only bad for the car, the engine, the tires and fuel economy, but it is also a safety issue.
You can go to a gasoline station to check for your tire's pressure count. You can do this for a very minimal amount not only you saved your tire but your safety and engine as well.
Always Check Your Gauge
Your car's gauges will tell you if there is a problem with your oil pressure, cooling system or even tire pressure. You always need to pay attention to the smallest details in the gauges.
Majority of the people don't give attention to these gauges. That is the reason why manufacturers made some bright colors if there a problem in your car's engine.
Regular Check-ups
Find a repair shop and mechanic that you can trust and let that shop service your car all the time. It is important to have a regular car check so that mechanic can see if there's a problem with the car's engine.
When we are sick, we don't go to a different doctor every time. It is because, it is important for the mechanic to know the car from top to bottom, inside and out.
Look Closely
It is important that every now and then, you walk around your car just to check if there is any problem. If you have a spare time, have 5 minutes just to check your car's hood and see if the water tank or oil is okay.
This can really be a big help to ensure your car engine and your safety.
Follow Your Schedule
Another advantage of having the same mechanic on a regular basis is they will be able to make sure that you are following you car's maintenance schedule. They can also take care of things that the manual may not include.
If you will go to different places each time you will have your car serviced, they won't know the last time you had something done so you will end up paying for unnecessary repairs.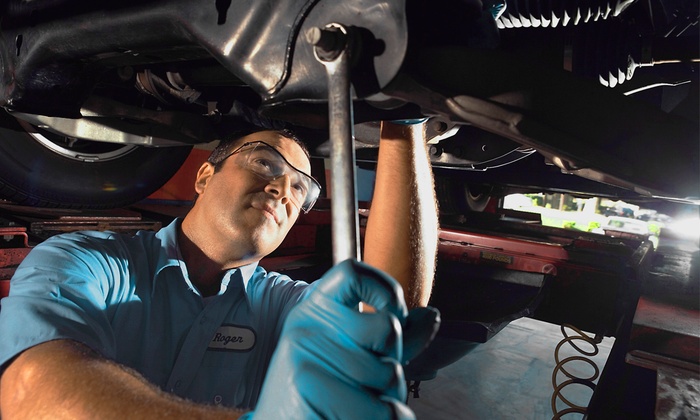 Drive Smarter
The way we drive has a big impact and effect on how long the car engine and gas will last. You will not only save wear and tear by having good driving habits but also fuel.
Taking off fast and coming to a stop quickly can be bad not only for the brakes but also for the tires and engine. In addition to that, your friends can commend you if you have a good driving habits.
Keep The Car Clean
You also need to take care of the exterior of your car by washing and waxing it. After cleaning, do not forget about the interior of the car.
Have some time keeping it clean and smelling nice without perfuming it. Also vacuum the rugs on a regular basis. This can really be a big help to lengthen the span of the car.
Cover Your Car
It is best if you store your car in a garage or with a cover. Always keep your car out of the sun because it can harm the car's engine.